Where To Stay
There are many places to stay around the Orlando resort area, both on and off Disney property. We have blocked off a limited number of rooms at Disney's Grand Floridian Resort, Disney's Contemporary Resort, and Disney's Pop Century Resort at discounted rates, but these resorts may or may not make the most sense for you. Below, we go into detail about some of your different options of places to stay while celebrating with us.
Disney's Grand Floridian Resort and Spa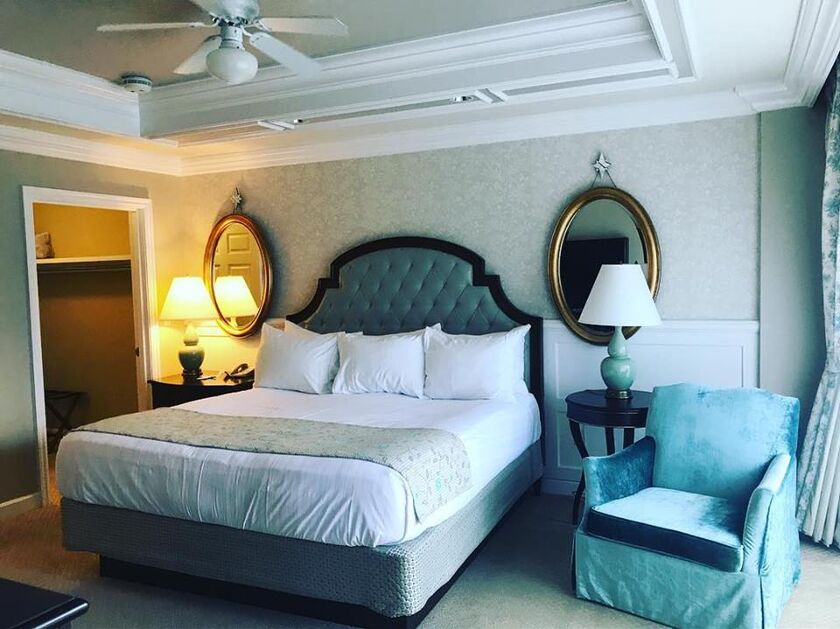 Disney's Grand Floridian Resort and Spa is Walt Disney World's flagship resort. As a four star hotel with an elegant Victorian theme, a full-service-spa, world renowned dining, effortless access to the Magic Kingdom park, and beautiful guest rooms, The Grand Floridian is the resort which we have chosen to host our wedding and reception. There's one word that comes to mind when we think of The Grand Floridian: Stunning.
Of course, all of this luxury comes along with a luxurious price tag. However, if it is at all within your means, we cannot recommend The Grand Floridian enough. Staying there even for a single night is something a great many people have on their bucket lists. It is an experience that you will simply never forget.
Our wedding ceremony will be at Disney's Wedding Pavilion, located right on Grand Floridian property, a short walk from its guest rooms. The reception is being held at The Grand Floridian's Convention Center ballrooms. Both our Welcome and After Parties are going to be held at the Disney Vacation Club Villas in Bay Lake Tower at Disney's Contemporary Resort, just a short monorail ride away from The Grand Floridian. Needless to say, staying at this resort will make getting to wedding events easy. This resort is ideal for those who don't want to have to wake up too early on the morning of the wedding ceremony, who might want to take a nap after the reception, or who want to avoid a tedious journey back to their hotel on the nights of the Welcome and After Parties after being out late partying with us!
Not only can you walk to our wedding ceremony and reception, you can also hop on the monorail or on a boat and be brought right to the front gates of the Magic Kingdom. Or, you can make a stop at Disney's Transportation and Ticket Center and transfer to the monorail that will take you right to the front gates of Epcot. You can also easily access the other hotels on the monorail loop, Disney's Contemporary Resort (where the Welcome and After Parties will be held) and Disney's Polynesian Village Resort, which feature wonderful theming and dining options of their own. There is certainly no need for a car if you stay at The Grand Floridian, or any of the other hotels on the monorail resort loop.
The Grand Floridian boasts some of the best dining on property. It's world famous for Victoria and Albert's, their AAA five diamond award winning restaurant, but it also features two other signature restaurants, Citrico's and Narcoossees, as well as a delightful character buffet that is sure to be a hit with both kids and kids at heart.
UPDATE: THE ROOMS WITHIN OUR ROOM BLOCK AT THE GRAND FLORIDIAN HAVE BEEN TAKEN. IF YOU WISH TO STAY AT THIS RESORT, PLEASE CONTACT PATTI AS SOON AS POSSIBLE AT PATTIPLAYHOUSE@GMAIL.COM OR BY MESSAGE SO WE CAN ADD ANOTHER ROOM TO OUR ROOM BLOCK TO ENSURE YOU GET THE DISCOUNTED RATE OF $563.63 PER NIGHT. PLEASE MAKE SURE YOU DO THIS AS SOON AS YOU CAN, AS ROOMS AT THIS RESORT ARE DISAPPEARING AT A RAPID PACE!
DISNEY'S CONTEMPORARY RESORT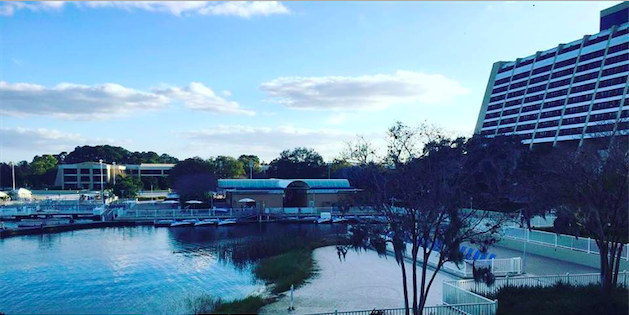 Disney's Contemporary Resort is known for its modern design and easy access to The Magic Kingdom theme Park. Its spectacular views of The Magic Kingdom are the reason why we've chosen this resort to host the Wicked Welcome Party and the Happily Ever After Party. As such, it's an ideal resort for those who want to have easy access to and from these events. The monorail goes right through the inside of this hotel, whisking you directly to the gates of The Magic Kingdom or our wedding ceremony and reception at The Grand Floridian. Furthermore, since The Contemporary is the closest hotel to The Magic Kingdom, you can walk there easily via their private walkway- a definite plus for those nights after fireworks or park closing when the monorail tends to have a wait. You also have the option of taking a boat ride to and from The Magic Kingdom. You can additionally get to Epcot Center by taking the monorail to Disney's Transportation and Ticket Center and transferring to the Epcot monorail. One added bonus of this hotel is that it's about $150 less per night than The Grand Floridian, and yet you still get many of the same benefits you'd get by staying at The Grand Floridian, including ease of access to wedding events and The Magic Kingdom.
Dining options include the famous California Grill, The Wave of American Flavors, and Chef Mickey's- an all-you-can-eat buffet where you can meet your favorite Disney friends!
This resort also boasts two sparkling pools and an incredible atrium.
UPDATE: DISNEY'S CONTEMPORARY RESORT HAS BEEN COMPLETELY BOOKED FOR OUR WEDDING. If you're staying with us at The Contemporary, we look forward to seeing you there! If you were hoping to stay at The Contemporary, but just were a little late in booking, please consider The Grand Floridian as an alternative! It's just a short monorail ride away from The Contemporary and even MORE convenient to the Wedding! If you do want to stay at The Grand Floridian, please contact Patti today via message or email at Pattiplayhouse@gmail.com so we can add a room to our block for you, as rooms there are almost gone!
Disney's Pop Century Resort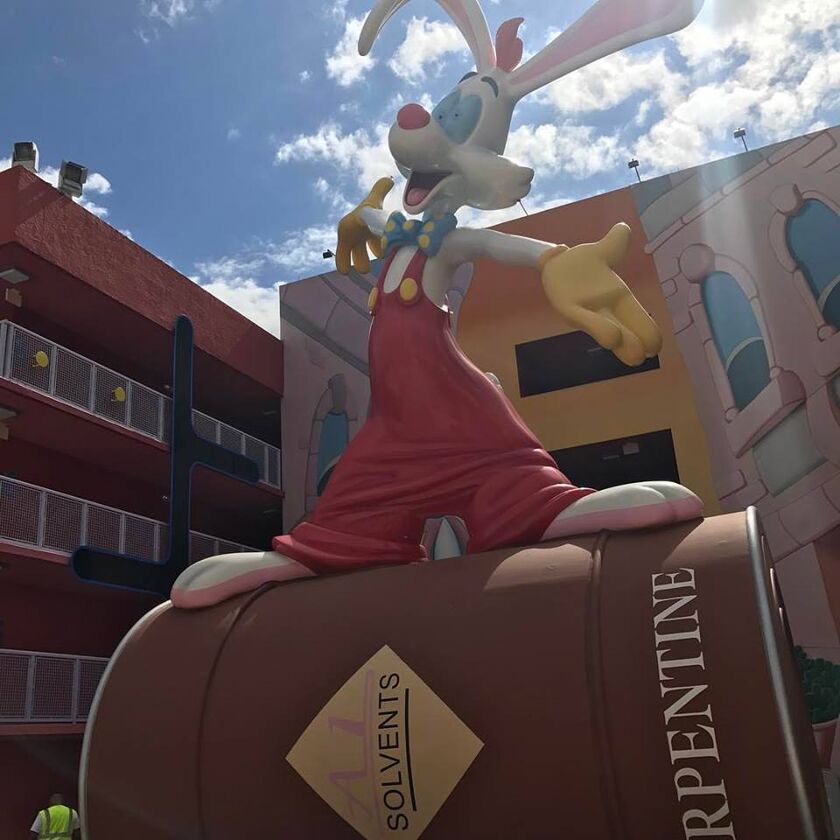 We have secured a block of rooms at Disney's Pop Century Resort for our wedding guests at the discounted rate of $151.88 per night. This price includes taxes. This is a great rate for a great resort!
Pop Century is a lot of fun. It features newly renovated rooms with modern amenities such as plenty of USB ports, a luxurious queen-size bed, and an additional queen-size bed that folds into the wall and becomes a table when not in use. It is themed around the decades of the 1950's through the 1990's, and is brimming with oversized pop icons that are sure to make you nostalgic for the past. It has a huge swimming pool that's beloved by kids and adults alike, and an expansive food court that has plenty of options for meals and snacks.
Though Disney still categorizes Pop Century as a "Value Resort," many Disney fans are now questioning how long that will still be the case, as its newly-renovated rooms and its fun atmosphere have made it even more popular and desirable than some of Disney's more expensive resorts!
If you wish to stay with us at Pop Century, please book directly through Disney's Wedding Reservations Line at (407) 827-6799 and tell them you would like to book a room in the Faulkner/McClowry Wedding Room Block at Pop Century Resort. Their business hours are from 8:30am until 6:00pm Monday – Friday, and from 8:30am until 5:00pm on Saturday & Sunday. Just tell them you're booking a room for the Faulkner/McClowry wedding and their helpful agents will be happy to assist you. If you have decided to extend your stay to make a true vacation out of your visit, this discounted room rate still applies to additional nights before and after the wedding! If you wish to stay at Pop Century for the wedding, please make your room reservation now! We have been told that this resort is completely full aside from our room block. So please book ASAP.
Other Resorts On Disney Property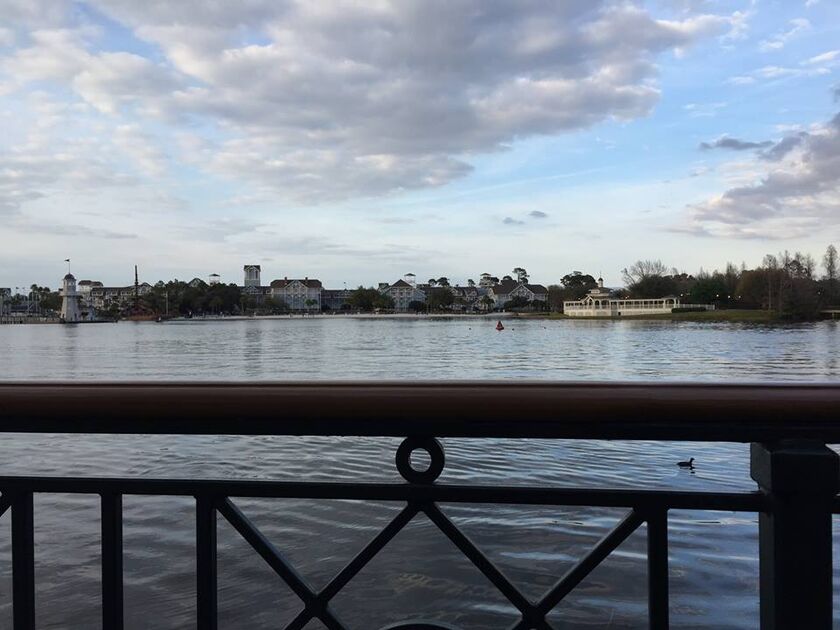 There are so many wonderful, unique resorts on Walt Disney World property to choose from. Though we currently only have discounted rates for The Grand Floridian and Pop Century Resorts, you might wish to stay at one of Walt Disney World's other resorts for many reasons. For instance, a larger family traveling together might want to consider one of the family-sized suites at Disney's Art of Animation Resort. A true animal lover might want to take the opportunity to stay in a room where you can look out over a savannah while drinking your morning coffee and see giraffes and zebras at Disney's Animal Kingdom Lodge. One of our personal family favorites is Disney's Fort Wilderness Resort and Campground, where you can stay in a log cabin, rent a golf cart, and drive it over to Chip and Dale's Campfire Sing Along, complete with marshmallow roast and a movie shown under the stars on a huge screen. If food and wine is your thing, you might want to stay at either Disney's Yacht Club Resort, Disney's Beach Club Resort, or Disney's Boardwalk Resort, so you can walk right over to Epcot and experience the Food and Wine Festival, which will be going on during all of October. There are so many great options to choose from, we can't list them all here, but would be happy to discuss them with you if you are thinking about staying at a different resort on property! Just e-mail us at Pattiplayhouse@gmail.com!
Please note that we unfortunately cannot provide transportation on the morning of the wedding for guests staying outside of our room block at Disney's Pop Century Resort. Disney's transportation can take a while that early in the morning, as everyone is rushing to get to the parks, so you would have to either have a car or take an Uber/Lyft in order to ensure you will make it to the ceremony on time! Please see the section entitled GETTING AROUND WALT DISNEY WORLD for more information on transportation from other resorts on Disney property. Please let us know if you are booking another resort outside of our wedding room block, as we would be happy to assist you in some of the nuances in Walt Disney World transportation options from the various resorts, as well as additional amenities/strategies for the resorts that aren't widely advertised! You can reach us by email at Pattiplayhouse@gmail.com.
If you do wish to book another Walt Disney World resort besides Pop Century, Grand Floridian, The Contemporary, or Polynesian Village, you can book online by going to waltdisneyworld.com or on the phone by calling (407) 939-1936. If you do book another Walt Disney World resort, we request that you kindly let us know your reservation number by emailing us at Pattiplayhouse@gmail.com. Any and all room nights booked on Disney property help us reach the room night minimum which we have promised to fulfill, and they can attach your reservation to our wedding even if you aren't using our room block!
Off-Property Options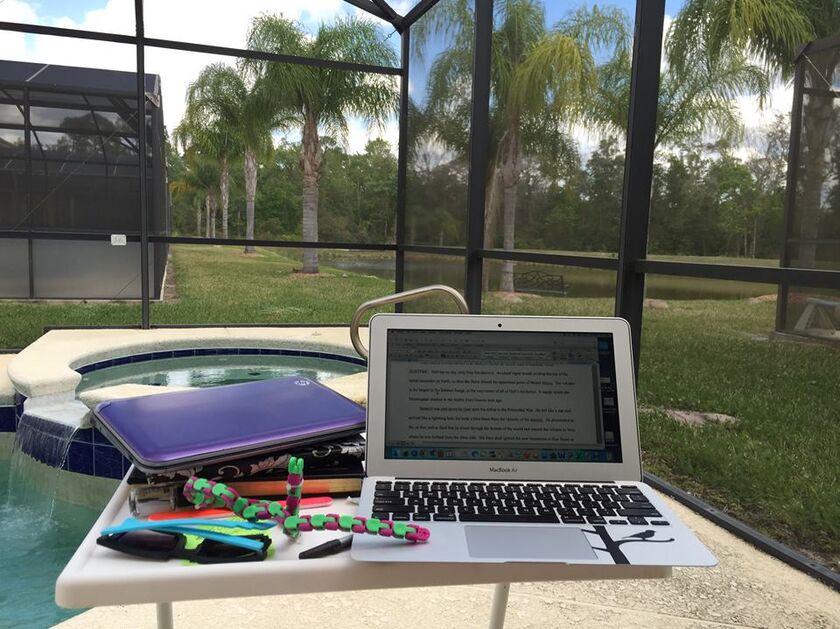 There are many additional options to choose from in the immediate area surrounding Walt Disney World. While you won't be able to match staying in a Walt Disney World Resort for convenience in getting to wedding events and Walt Disney World attractions, there are reasons you might consider staying off-property entirely.
One reason might be that you're traveling with a huge party and want to all stay together. In this case, you very well might save money by renting an entire house in the area with multiple bedrooms and bathrooms to share. These houses almost always come with kitchens and many even come with private swimming pools! You can search online or on airbnb for options in houses near Walt Disney World.
If you intend to spend a lot of time at another area attraction near Walt Disney World, such as Universal Orlando or Sea World, you might look at other hotels and resorts off-property. For instance, though they're usually not cheaper than Walt Disney World resorts, the hotels on Universal Orlando property are also really special. They're worth looking into if you are planning on say, experiencing The Wizarding World of Harry Potter, or Halloween Horror Nights while you're not busy partying with us.
If you are really budget-conscious, you might be able to find a great deal off-property at one of the other hotels or resorts in the Orlando area. Please remember that if you are staying off-property, however, you will not have access to Walt Disney World's free transportation system, and will have to factor the expense of renting/bringing a car, or using rideshare services to your hotel from the airport, to wedding events, to attractions, and back to the airport at the end of your trip. With these expenses in mind, most of our guests will find they will actually be saving money by staying with us and using our room block discount at Disney's Pop Century Resort and utilizing Disney's free transportation system, which also includes transportation to and from Orlando International Airport. Please see the sections entitled GETTING TO WALT DISNEY WORLD and WEDDING EVENT TRANSPORTATION for more information on getting to wedding events for guests interested in staying off-property.
Other Disney Attractions
The Walt Disney World Resort has a whole lot more to offer than just theme parks! Below, we highlight some of the other things there are to see and do in Walt Disney World. These can be great alternatives to going to the theme parks for those trying to save money!
Disney Springs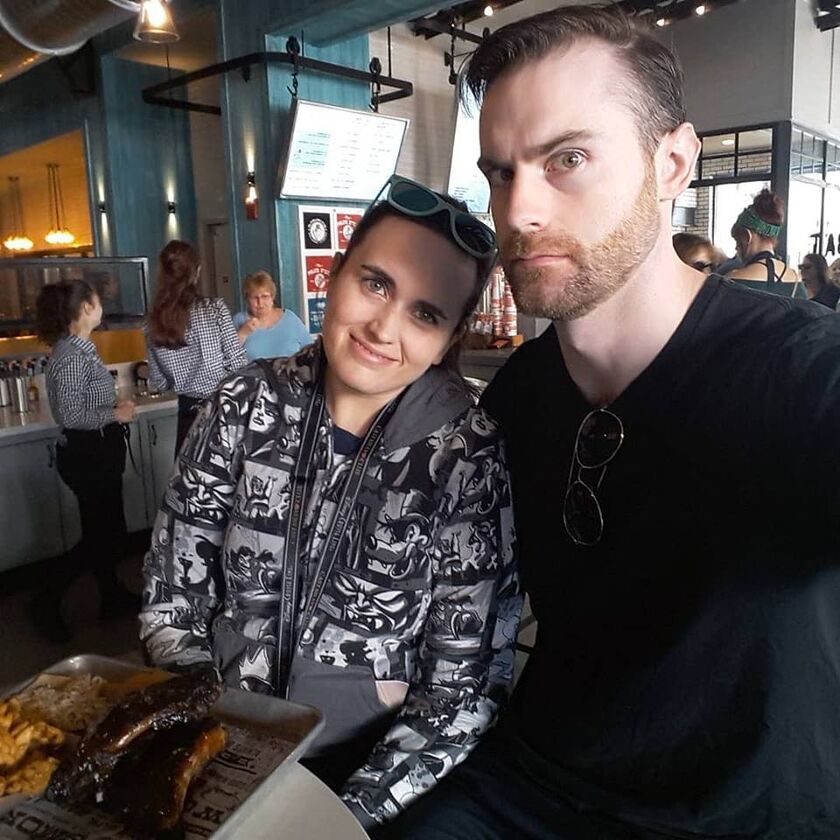 Disney Springs is a shopping and dining destination that is worth an entire day in itself. There are dozens upon dozens of stores to browse; 110 shopping options, as well as 61 different dining options! Some of its more popular restaurants include Rainforest Cafe, T-Rex Cafe, STK, Chef Art Smith's Homecomin', The Edison, and The Polite Pig. Disney Springs also boasts the world's largest Disney store, a 24 screen movie theatre, a bowling alley, and a Star Wars Virtual Reality adventure presented by The Void. Disney Springs can easily be accessed from your resort by bus.
Disney's Water Parks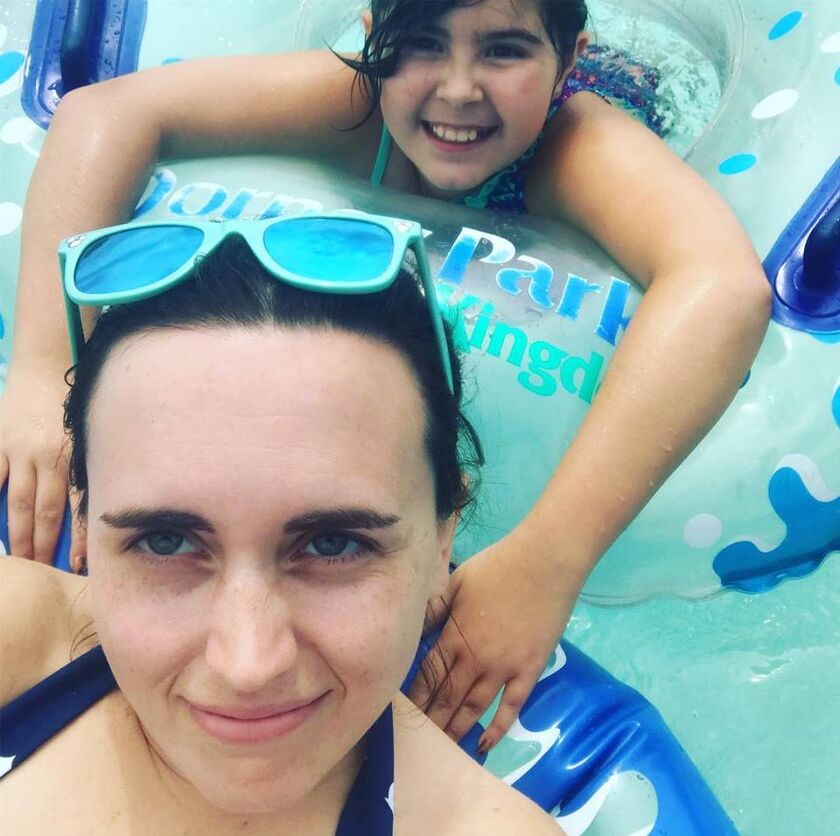 Walt Disney World features two water parks: Blizzard Beach and Typhoon Lagoon. Blizzard Beach is themed around a ski resort that had all its snow melted, while Typhoon Lagoon's theme is based on the story of a pristine tropical paradise that got ravaged by a typhoon. One day tickets cost $65 per day, and they can be easily accessed by bus from your Walt Disney World resort.
Walt Disney World Recreation
Besides taking a dip in your resort pool, Walt Disney World offers a multitude of recreational activities to make everyone happy.
Disney has four world-class golf courses, in addition to two awesome mini-golf courses. You can also rent bikes, captain your own boat, take a relaxing horseback ride on the trails of Fort Wilderness, or watch a movie under the stars on the big screen at your resort hotel.
Of course, touring the other Walt Disney World Resort hotels during your stay is plenty to keep you busy when you're not celebrating with us!
Some activities cost an additional fee and need to be booked in advance. Please visit waltdisneyworld.com to learn more.
Senses Spa
Senses Spa is a Heavenly place to rejuvenate, unwind, and treat yourself while in Walt Disney World. The moment you walk into Senses, the smells of jasmine and lavender as well as the relaxing music they play make your tension immediately begin to melt away! They offer a variety of services, such as massages, facials, and manicures. Senses has two locations at Walt Disney World. One location is right on Grand Floridian Resort Property, which makes it a great option for those of our guests staying with us at The Grand Floridian or other monorail resorts, or those of our guests wishing to revive themselves after our wedding reception so they can feel refreshed for our after party later on that night at The Contemporary! Their other location is in Disney's Saratoga Springs Resort, and can be reached via bus. Senses is a wonderful way to make sure you're also taking care of yourself while you're partying with us!
Off-Property Attractions
Universal Orlando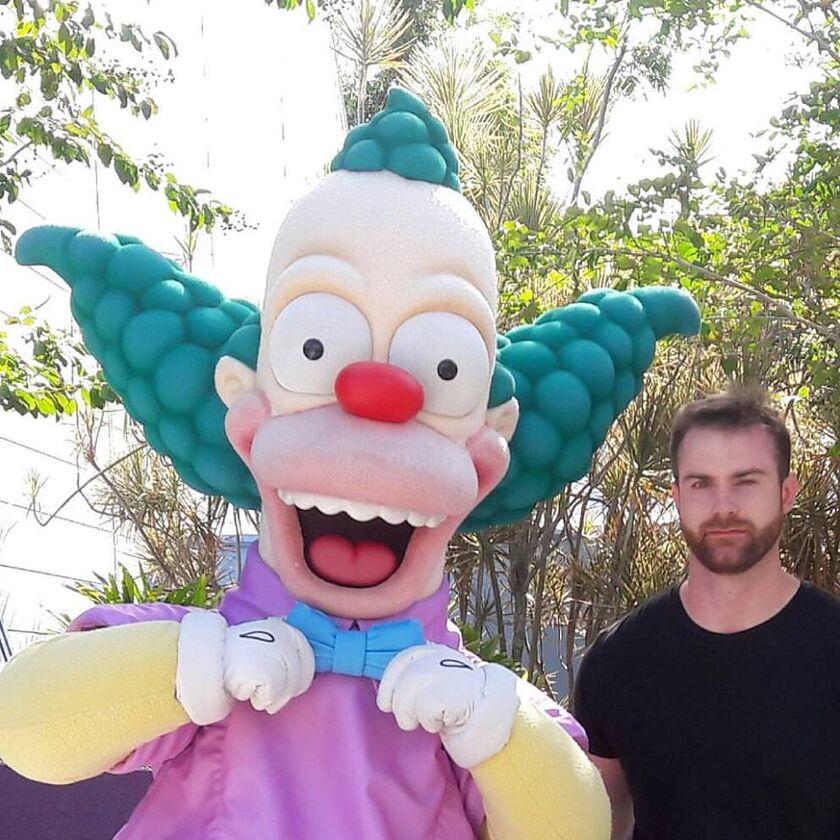 Universal Orlando is definitely worth a visit if you have the time during your trip. The Wizarding World of Harry Potter is a must-do for anyone who's a fan of the films or the books. Indulge in a cup of Butterbeer, evade a fire-breathing dragon in Escape From Gringotts, or take a flight on a magical bench through Hogwarts School of Witchcraft and Wizardry on Harry Potter and the Forbidden Journey. If Harry Potter is what's drawing you to Universal, we highly recommend buying a park to park ticket, as Diagon Alley is located in Universal Studios, while the village of Hogsmeade is located in their Islands of Adventure Park. You can jump from one park to the other by taking a train ride on the Hogwarts Express. You might even see a few friends from the franchise- and a few enemies- on your trip!
But Universal Orlando offers more than just Harry Potter. At Universal Studios, thrill-seekers can give their rollercoaster, Hollywood Rip Ride Rockit, a try. Simpsons fans can also step into the real-life Springfield, grab a drink at Moe's ,or a huge pink donut at the Kwik-E-Mart. On the Islands of Adventure side, comic book fans can experience The Amazing Adventures of Spider-Man or The Incredible Hulk Rollercoaster. Dr. Seuss lovers will enjoy the fantastic world of Seuss Landing, and Jurassic Park enthusiasts come face-to-face with life-sized dinosaurs.
Universal Orlando also has City Walk, a great place to shop and dine, as well as their newly-opened waterpark, Volcano Bay.
Because Universal is located off Disney property, you will have to have a car or use a rideshare service to get there, but depending on your interests, it can be well worth a trip. A one day, two park ticket currently costs $170, while a one day, one park ticket currently costs $115. Parking is $25 per day.
Sea World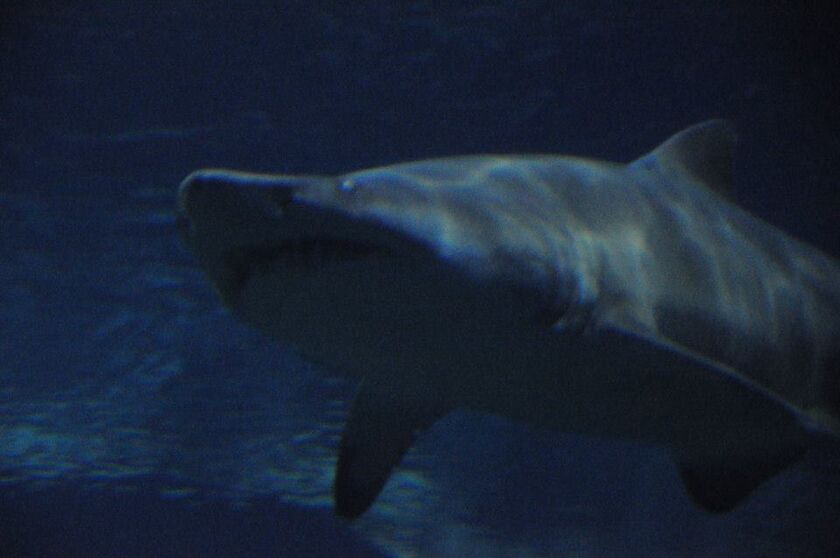 Sea World is a great place for ocean-lovers. With a spirit that is now firmly dedicated to conservation and rehabilitation, Sea World allows you to get up close and personal with marine life, as well as ride their thrilling coasters. It's a great opportunity to be surrounded by a tank of sharks, to feed a manta ray or a dolphin, or to learn about the life of sea turtles. A single day ticket costs $79.99 when you buy ahead online, and parking costs $17 per day.
Seasonal Events
October is a wonderful time of year to be in the Orlando area, which is precisely why we chose this time to have our wedding there! There are many seasonal events that people travel from near and far to experience, and below we highlight a few that you may enjoy during your time there with us!
Mickey's Not So Scary Halloween Party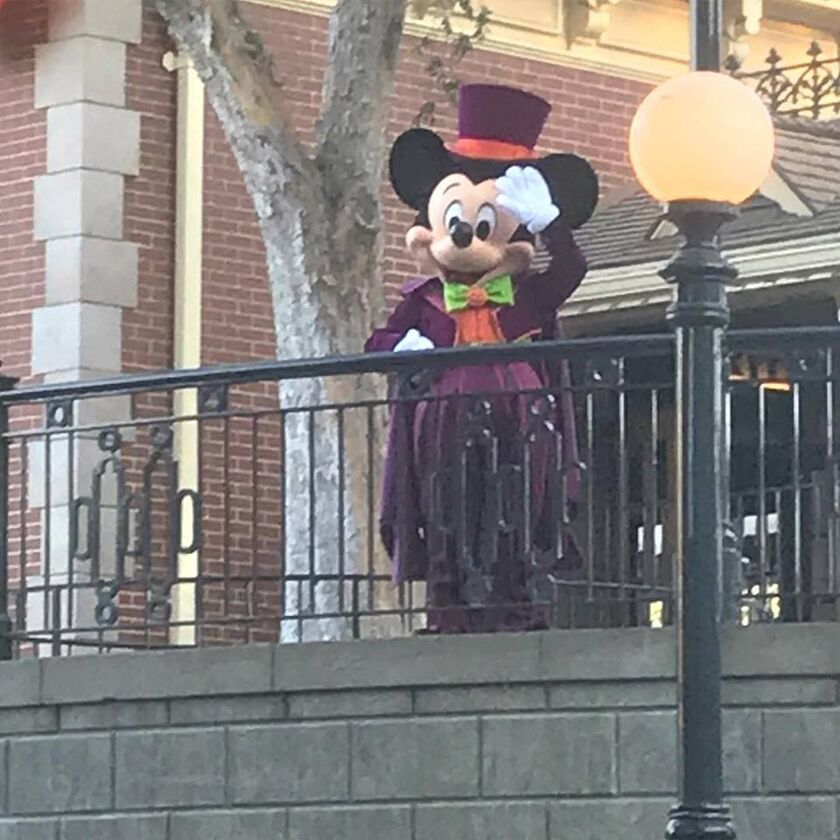 Mickey's Not So Scary Halloween Party is a ticketed event held select nights during Halloween time at The Magic Kingdom. While there, you can wear your favorite Halloween costume, go trick or treating, ride the park's most popular rides with less wait time, visit your favorite Disney characters decked out in their Halloween costumes, and see a stage show, parade, and fireworks specifically created for this event. The spirit of this event is fun and light, so it's perfect for children; but many adults also enjoy going by themselves and showing off their costumes, as this is the ONLY time adults are permitted to wear costumes in the park! (They don't mind the free candy, either!)
You do not need a regular ticket to The Magic Kingdom to purchase a ticket for Mickey's Not So Scary Halloween Party, and you can ride most of the rides that are available during the day, so it may be a good option for those wishing to experience the Magic Kingdom for less money and with fewer crowds!
Event nights you might be interested in are October 1st, 3rd, 4th, 6th, 10th, 11th, 14th, or 15th. Just make sure not to purchase tickets for Tuesday, October 8th, as you'll be getting into the Halloween spirit with us at our Wicked Welcome Party! Adult tickets for this event range from $85-$115, depending on which night you choose to attend.
There are only a limited number of tickets on sale for Mickey's Not So Scary Halloween Party, which means fewer people in the park and shorter lines, but it also means that it's highly advisable to grab your tickets as soon as possible! Tickets are on sale now, and can be purchased by going to THIS LINK. This event can and will sell out, so get your tickets as soon as you know which date you want to go!
Epcot International Food and Wine Festival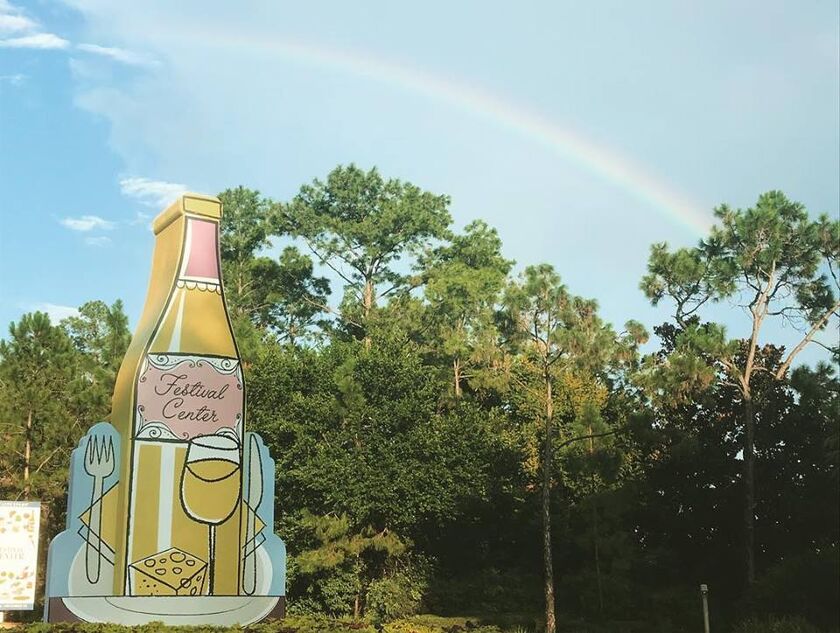 The Food and Wine Festival is something foodies from all over the globe flock to Disney World for every year. Epcot's World Showcase comes to life with samplings of the best dishes, desserts, and drinks that the world has to offer. If you love to experience the cuisines of other cultures, this event is for you!
Admission to the Food and Wine Festival is included in your admission to Epcot, but the food isn't. The food is served a la carte, and meant to be eaten while you walk around World Showcase sampling things from all of the different stalls rather than in full meals, but those samplings can add up, so make sure to bring your appetite!
Universal Studios Halloween Horror Nights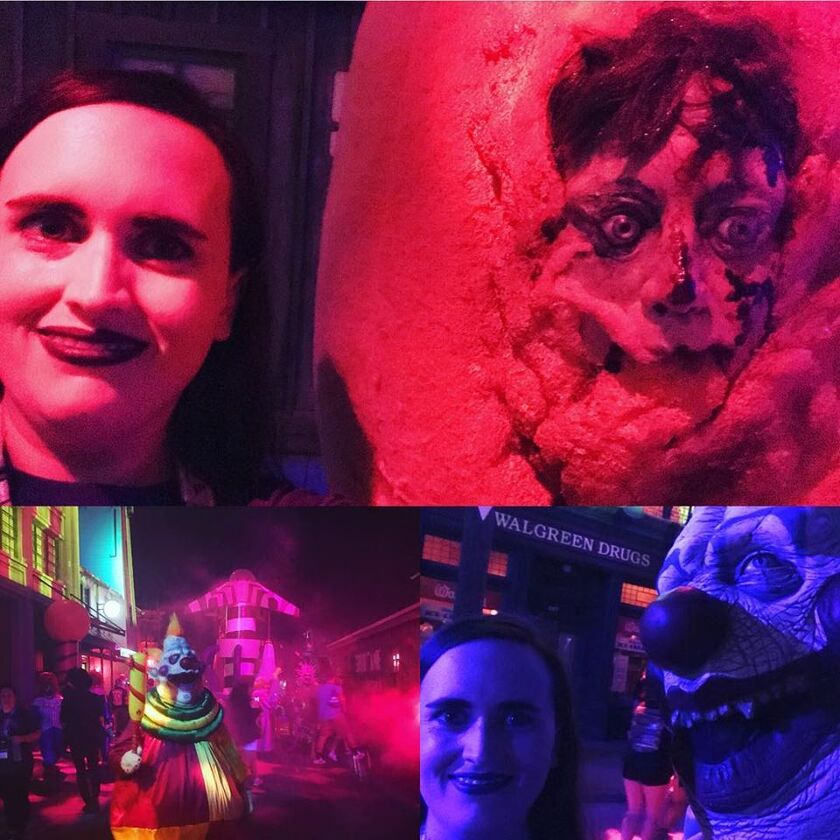 Halloween Horror Nights is an event held in Universal Studios during Halloween time, and it's not for the faint of heart. Unlike Mickey's Not So Scary Halloween Party, this event is designed specifically for adults. If you are a horror fan, Halloween Horror Night is a MUST DO. Halloween Horror Nights takes the idea of a haunted house, and ups the voltage.
During the event, you will walk through several different themed "houses" that utilize the most cutting edge special effects Universal Studios has at their disposal. Actors dressed as characters from your favorite horror franchises jump out and scare you as you meander through the darkness in the world of these films and shows. Each house has a different theme, and they change every single year. Even if you're not a horror fan, you won't be able to help but be impressed at the creativity and artistry of the spaces Universal creates for this event. Be aware, however, that these houses are designed to scare you.
Several rides are also open during Halloween Horror Nights, but we highly suggest spending all of your time there doing the houses, as the lines can get long unless you purchase an Express Pass (but they're totally worth the wait!)
Please note that for the safety of the guests as well as scare actors, no guests are permitted to wear masks or costumes during this event.
You don't need a ticket to Universal Studios theme park to purchase a ticket for Halloween Horror Nights. Tickets will sell out, however, so the earlier you get yours, the better. Even if tickets don't sell out, which is rare, you receive a discount for purchasing them ahead of time online, so it's still a good idea to get them early! Some possible nights you might wish to experience the event while you're with us are October 2nd, 3rd, 4th, 5th, 6th, 10th, 11th, 12th, or 13th. Just make sure NOT to buy a ticket for the night of the wedding on Wednesday, October 9th, as we hope you'll join us for our Happily Ever After Party! Ticket prices will depend on what night you choose to go, with Fridays and Saturdays typically being more expensive. Tickets are on sale now, and can be purchased at https://hhntickets.universalorlando.com/event-tickets/index.html.